Adobe vs Publisher
If you didn't get to read our previous blog "To design or not to design", this one is the sequel, so I suggest you read it first. I've spoken in the past about the perils of using Microsoft Publisher, Word or Excel for designing your own print job. But let's say you've just purchased a monthly Adobe subscription and decided to have a crack at designing. Now you have the best graphic arts programs including Illustrator and Photoshop, but are you using the right one for your design project, and is having the best program enough? After all, I can buy the most expensive brushes, but that won't help me paint a masterpiece. Here's a few tips to avoid getting Designer Blues.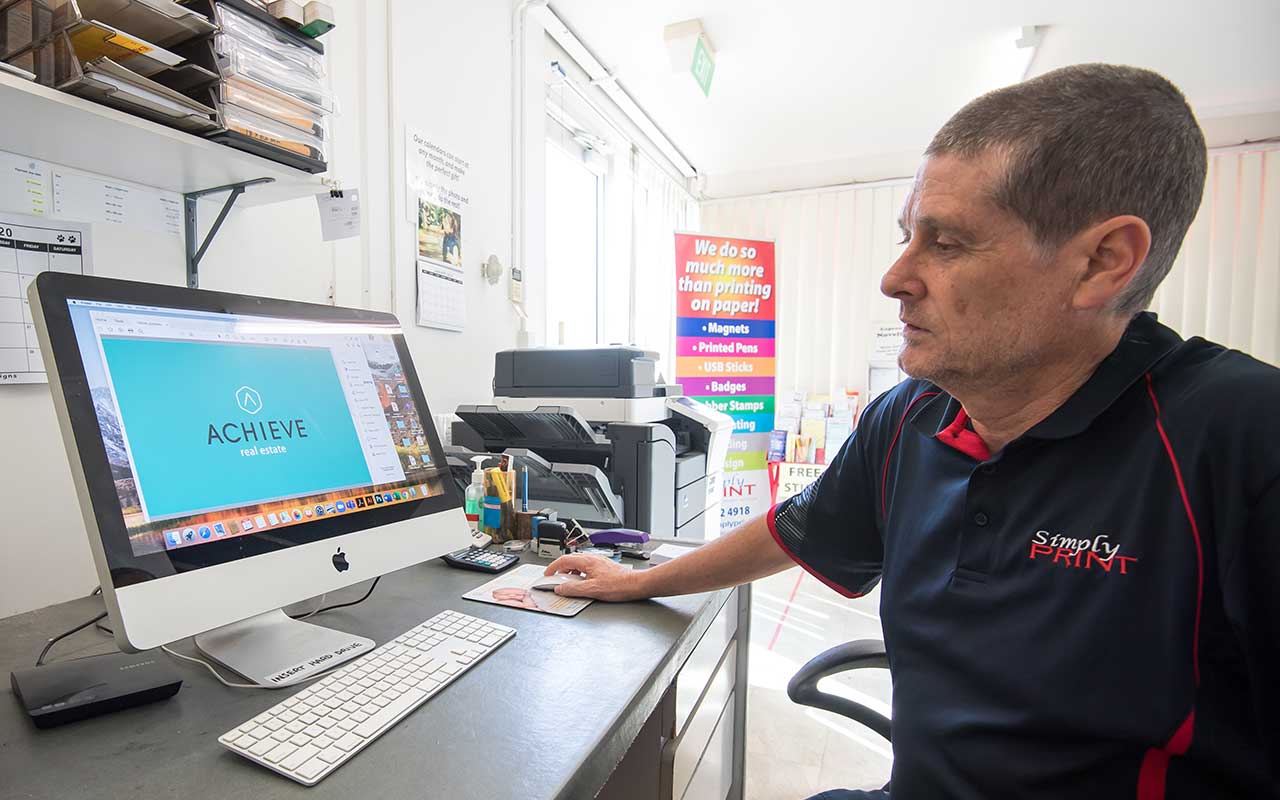 Some of my clients bring in artwork on a USB stick because it's too large to email. In most cases it's a brochure designed in Photoshop. Using Photoshop to design a job is usually a mistake, because there are so many layers that if not flattened, make the file size massive. This is because Photoshop is a Raster program, whereas Illustrator is a Vector program.
I will leave the explanation of the difference between raster and vector for another blog, but if you really can't wait, go to our FAQ's section. In a nutshell, Raster images are composed of pixels, while Vector images are composed of paths. Vector images can be scaled to be very large without losing quality, but raster graphics become blurry. It's best to design most of your brochure using a vector program.
One of the errors people make with Photoshop is not setting the resolution high enough. Sometimes the resolution is set to 72 dpi by default. When I tell them that the resolution is too low they say "No problem, I'll just increase it." They almost cry when I say that won't work, you'll have to start all over again.
The other error people make with brochures is they have the document set to American letter instead of A4. Other people will have it set to A4, but with the incorrect panels for folding. They just divide A4 into 3 which is 99 mm, but trifold brochures can't be folded like this because the third panel needs a few millimeters to allow it to fold in correctly. So instead of 99, 99, 99, the panels should be set to 97, 100, 100. Doing this from the start will save a lot of heartache later. Remember to reverse the panel settings for the other side.
I guess it comes down to knowing your limitations. Do a lot of research before attempting any design work, and after that if you're still not confident, then best to leave it to the professionals who do this for a living.