Manual invoicing still alive!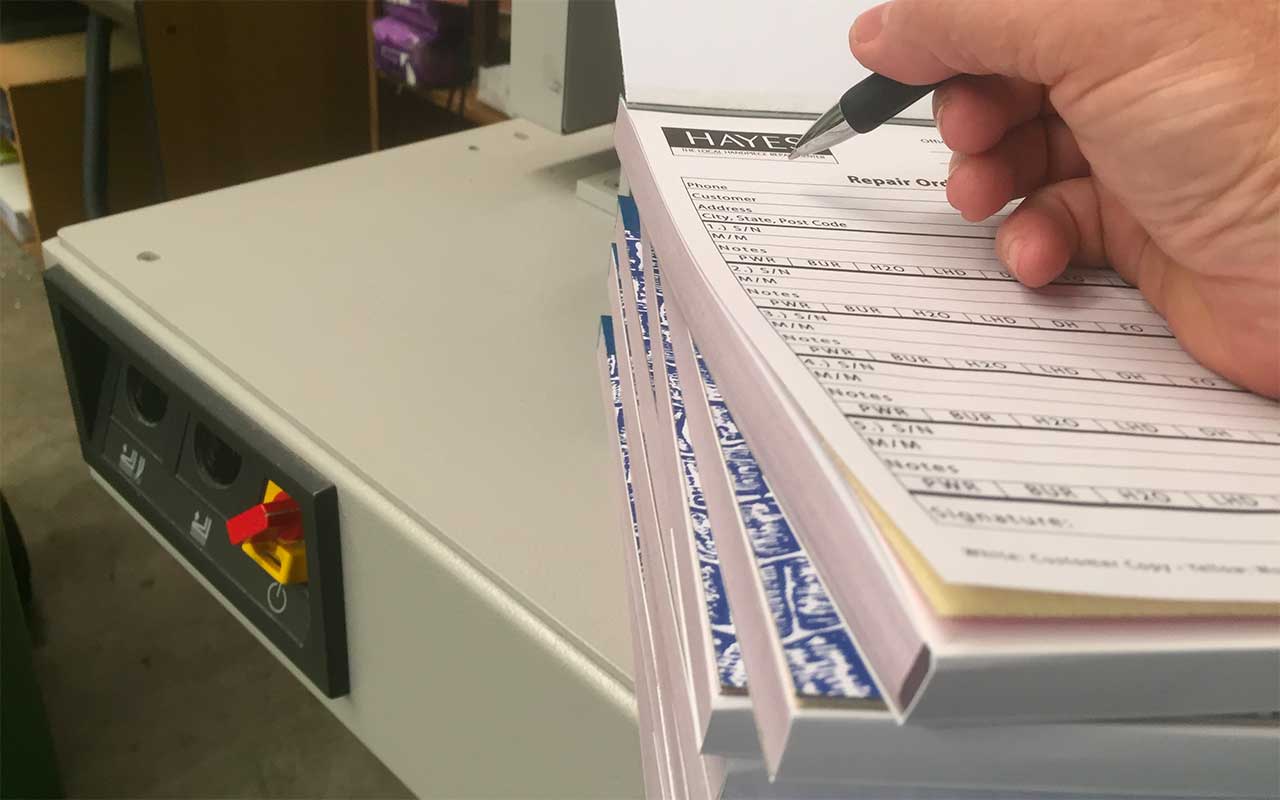 We're very proud to be the only printer in the Noosa area who prints invoice and order books in house? Other printers can offer the service, but they'll outsource them.
This usually takes a few weeks. We can usually turn jobs around in about three working days from proof approval. In fact we can handle all your numbering and perforating needs, including raffle tickets and promotional items.
With the popularity of programs such as Quicken Online and MYOB, you'd expect invoice book printing to be less popular, but this isn't the case. We still have a lot of clients who do things the old way, and a lot of people who use hand written invoices in conjunction with their online accounting programs. The most important thing is you get paid promptly, and an invoice given to someone on the spot is still the best way to achieve this.
But the invoice book is only a small part of our numbering and perforating service. Maybe you want to add a unique number to your mail-out brochures as part of a competition. Perhaps you want a tear off perforated section added to your leaflets. These are easy tasks for us because we have the right equipment over 30 years of industry knowledge.
Feel free to contact us for a quote on your next numbering or perforating job.