Add a header to begin generating the table of contents
Simply Print offers professional design services to help you bring your print project to life. Whether you need a business card, brochure or sign, we have the experience and talent to impress!
Supplying your own artwork
Simply Print takes pride in checking and recommending adjustments to your supplied artwork where possible to help make your print job simple and stress free.
Artwork set up and guidelines
All files supplied as print ready artwork must be saved in PDF format with CMYK colours, fonts embedded or converted to outlines, a minimum of 2mm bleed and images preferably at 300dpi or higher resolution. Other file types such as jpg, InDesign, Illustrator, Photoshop, Word Documents are not print ready and require additional prepress work to convert to a print ready format, which will incur additional costs. PowerPoint and Publisher files cannot be used and must be saved in PDF format before supplying to Simply Print (Print output quality from these programs cannot be guaranteed).
Bleed is the buffer zone around your artwork that allows for artwork to print to the edge of the product. Simply Print requires a minimum of 2mm bleed on standard printing and 5mm on books and wide format jobs. Any background colours or images that are placed on the edge of the page must be extended past the page edge to the appropriate bleed margin.
For the same reason that bleed is required, a safe area margin inside the trim size is required to ensure that no important information gets trimmed off. The minimum margin is 3mm but we recommend 4mm.
Like all commercial printers, we require your file to be in CMYK format. RGB colours are not supported and when converted to CMYK, they can lose their vibrancy. For this reason, all artwork should be supplied in CMYK to minimise variation in colour from what is expected and what is produced. If your artwork is RGB and converted by Simply Print to CMYK, we cannot guarantee any consistency in the colours printed.
For the best possible image quality, images used in your artwork should be 300dpi. Anything lower will result in a loss of clarity. Please note that saving a 100dpi image at 300dpi to achieve a larger size will not improve the quality of the final printed image.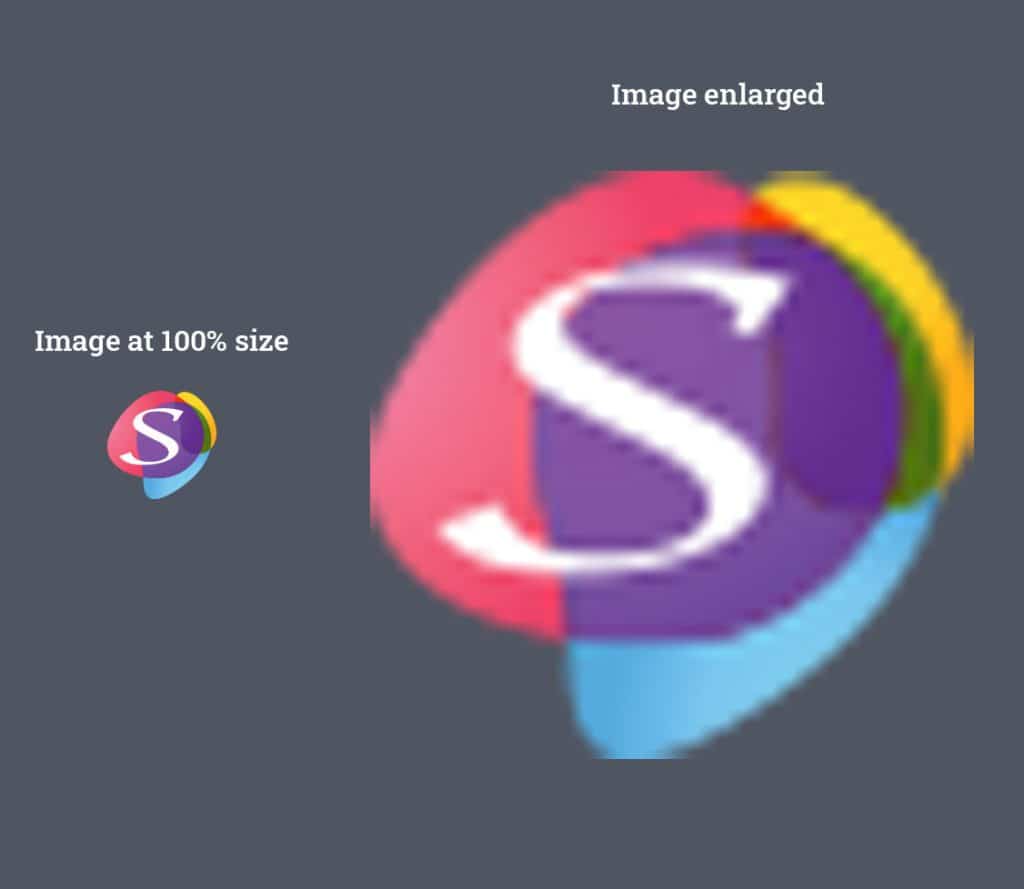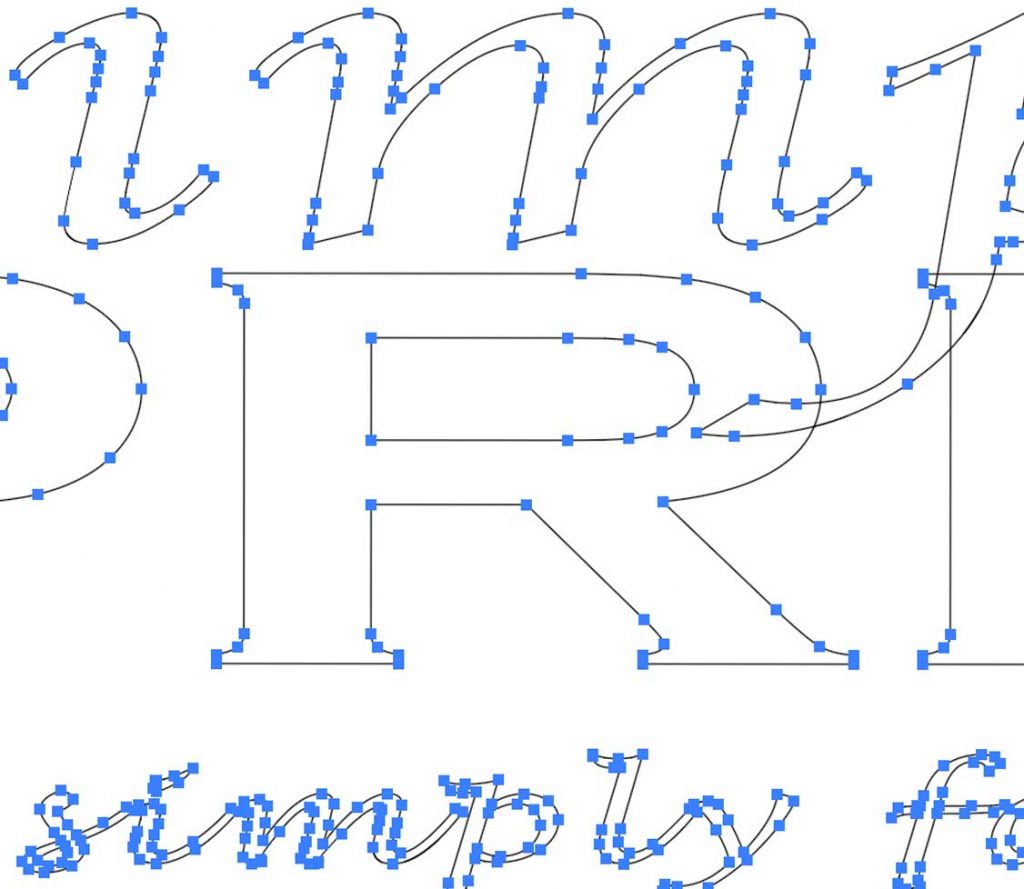 All fonts used in your artwork must be converted to curves/outlines in the print ready PDF. If a file is printed without fonts converted to curves/outlines there is a high chance that the appearance of the text will change.
At Simply Print, we like to advise the best paper size for your print project. Getting the size right can save you money and make the planning process easier.
Choosing the correct envelope is also vital to match your printed material.Sizes are listed below to help you decide easily.
The A series is the most widely used paper size and format for office stationery, business publications, as well as communication and promotional materials. It consists of a logical set of paper sizes that are defined by the International Standard for paper sizes ISO 216. In fact, you've most likely used an A series size paper many times, perhaps without realising it. A4, one of the formats in this series, is considered the most common paper size in the world outside the United States, Canada and Mexico. A0, the largest in this series, measures 841 x 1189 mm.
| A Series | Size |
| --- | --- |
| A0 | 841 x 118.9 mm |
| A1 | 594 x 841 mm |
| A2 | 420 x 594 mm |
| A3 | 297 x 420 mm |
| A4 | 210 x 297 mm |
| A5 | 148 x 210 mm |
| A6 | 105 x 148 mm |
| A7 | 74 x 105 mm |
| A8 | 52 x 74 mm |
| A9 | 37 x 52 mm |
| A10 | 26 x 37 mm |
| Type | Size |
| --- | --- |
| 11B | 90 x 250 mm |
| DL | 110 x 220 mm |
| DLX | 120 x 235 mm |
| C3 | 324 x 458 mm |
| C4 | 229 x 324 mm |
| C5 | 162 x 229 mm |
| C6 | 114 x 162 mm |
| C7 | 81 x 114 mm |
| C8 | 57 x 81 mm |
| C9 | 40 x 57 mm |
| C10 | 28 x 40 mm |
| B3 | 353 x 500 mm |
| B4 | 250 x 353 mm |
| B5 | 176 x 250 mm |
C6 size envelope fits and A4 size sheet, or A3 folded in half.
C5 size envelope fits and A5 size sheet or A4 folded in half.
DL envelope fits and A4 folded in three parts.
Simply Print templates are perfect if you want to supply your own artwork to us, and to ensure it's "print ready". Our templates can be downloaded and used with all professional graphic arts programs like Illustrator, Indesign or Freehand. Not suitable for Microsoft programs such as Publisher, Word or Excel. If you need any advice on how to supply your print ready artwork, please don't hesitate to contact us.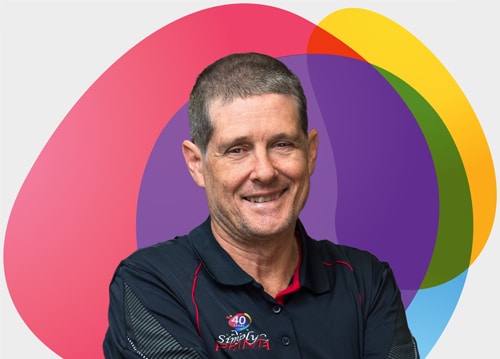 Do you need help setting up your artwork?
Let us help you. We will ensure your printed material is printed to the highest standard!