When it comes to labels, Simply Print has it all covered. Whether it's for indoor our outdoor use, metallic, full colour or black and white print, or special laser cut shapes, we can produce a label for you to suit any purpose. Let's work together to create the perfect sticker for you.
Pre-cut labels are blank labels that are laser-cut at the top of the sticker. We then that print on them to your specifications. Pre-cut labels are available in a large variety of sizes and shapes including square, rectangle, oval and circle. This is a cost-effective way to print stickers extremely fast and on-demand.
Gloss & matt paper stickers
Gloss and matt stickers are perfect for many purposes. They can be printed to your specifications in many sizes and laser-cut shapes. Putting gloss or matt paper labels on your products can increase your sales and showcase your brand. Let us create the perfect gloss or matt paper sticker for you.
White vinyl stickers are perfect when the product is for outdoor use or needs to go in the refrigerator. Our vinyl stickers can be UV laminated for that extra layer of protection, making them weather and fade-proof for many years. Whether it's a bumper sticker, outdoor product label, or a super long-lasting sticker for your bottle or jar, Simply Print will produce the ideal vinyl sticker for you.
Clear vinyl stickers are totally waterproof and which allows you to see through them when they are applied on surfaces. Clear vinyl stickers suit products that you want to see the packaging underneath. They can be printed in one, two or full colour, clear vinyl stickers and laser cut to any shape to suit your specific needs.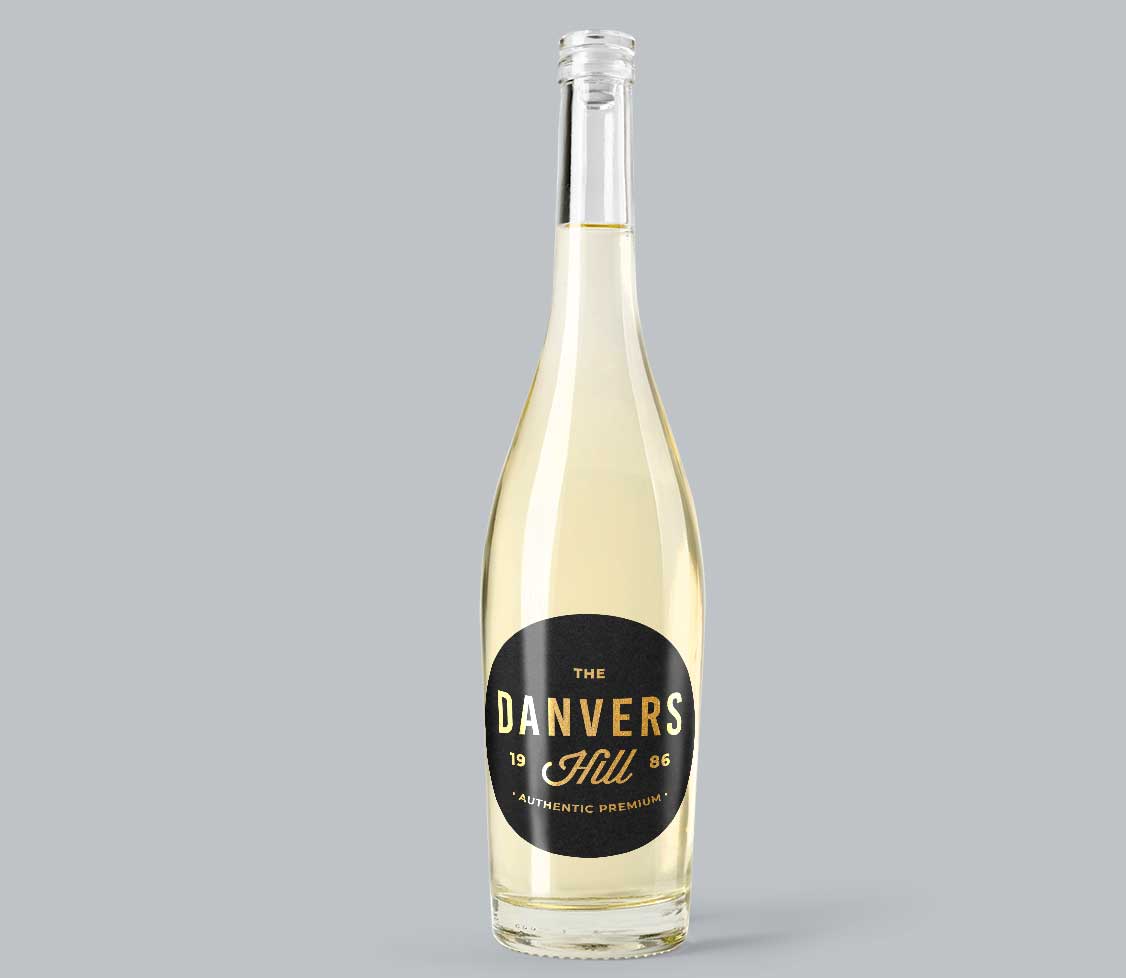 Gold and silver foil stickers
Metallic foiled stickers give your product an amazing luxurious look using vibrant metallic colours that shine. Available in many metallic shades including gold, silver, copper, blue, red, green, orange, purple or yellow, just to name a few, metallic foiled stickers will give your jars, bottles or boxes the WOW factor.
Name badges are great for introducing yourself to customers and show that you have pride in your job. Our name badges are created with your branding in mind and are available with pins or magnetic clips, as well as protective domes for added protection. We can also supply button badges for trade shows, client giveaways or election campaigns. Let us create the perfect badge just for you.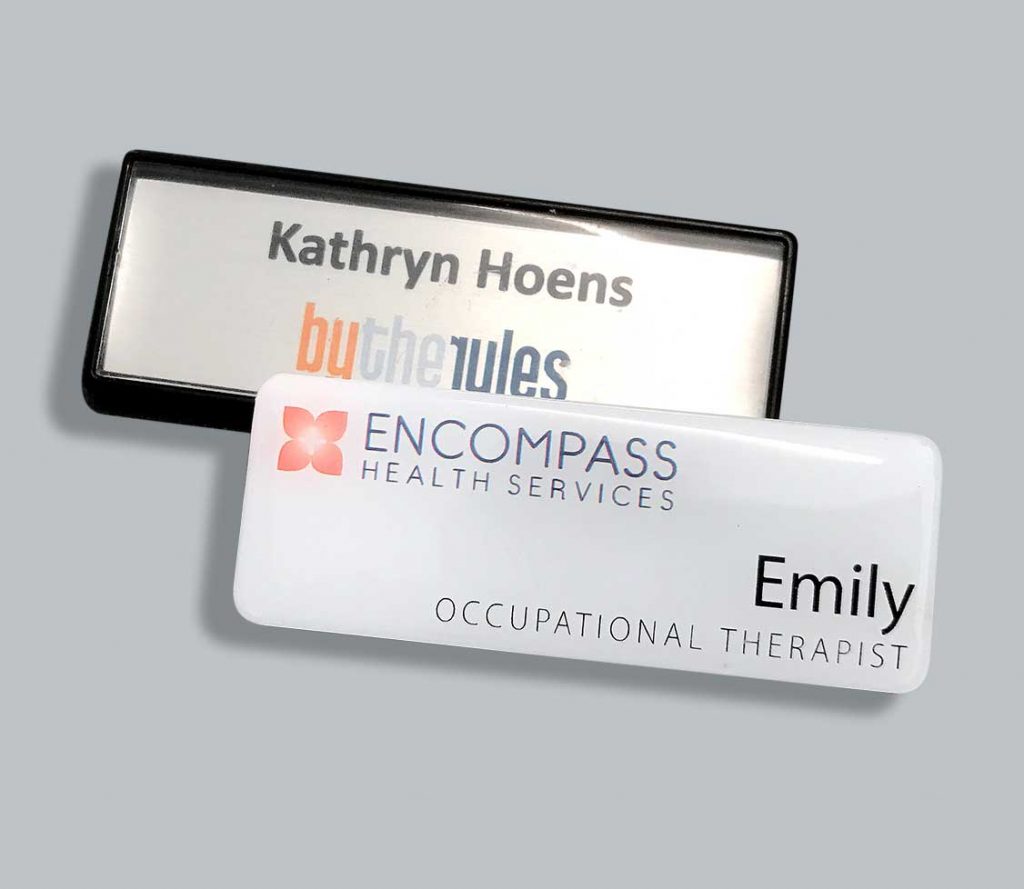 Choose whatever colour and shape you desire and don't forget we love to customise for our clients. Feel free to tell us what you want your silver or gold stickers to look like, we are always up for the creative challenge!